How to Use Lightroom as an Editor for Aperture

September 26, 2016 - 9:40pm
There are many folks who are still holding on to Aperture, but would like to use the advanced editing tools in Lightroom. A reader asked if I could outline how this might work, and so I sat down with the camera rolling to figure this out. And I think the workflow I came up with is pretty darn good!
If you're holding on to Aperture, but desperately want to take advantage of the superior (yes, I said it) editing tools in Lightroom, it's not out of the question. This workflow may not be the easiest or even the most efficient, however what it is, is safe. I purposely took an approach that doesn't get tricky, that doesn't rely on shared libraries or scripts or any other funny business. This is manual, and it works.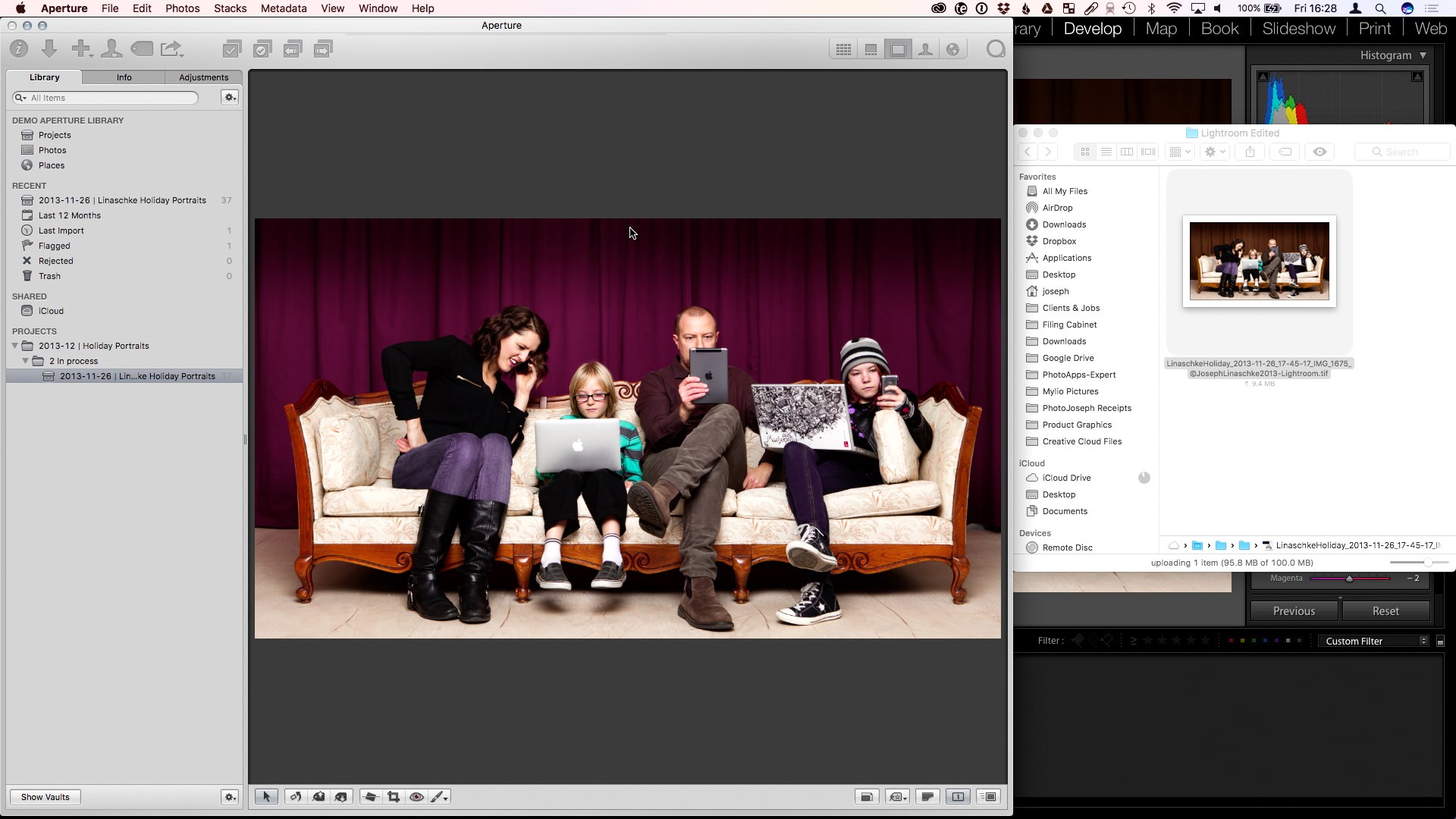 You'll essentially be searching for the Aperture image in Lightroom (make sure you search the right thing)… then edit away using any tool your heart desires (gradients, noise removal and grain addition, straightening, superior retouching, built-in duotone and so much more)… then use a custom-built export preset to save the image in a consistent manner and location… and finally you'll manually add it back into Aperture — but it's much less painful than it sounds.
Check it out… I think this works quite well! 
Level:

App:

Platform:

Author: