Adjustment Presets Slowing You Down? Solution Found!

For those who've added loads of 3rd party Adjustment Presets (like these) to Aperture and have noticed that it's slowed things down, specifically when you first start working in adjustments or any time you open and close the preset window, it appears that something snuck into a recent Aperture update to address this.
I noticed it when setting up a new system for someone else, and when I added all of the ApertureExpert Adjustment Presets, I didn't see the spinning beach ball I was used to seeing—but I was still experiencing it on my own computer. Hmm… so a little experimenting lead me to realize that if you delete all the existing presets, then reinstall them, you gain the newfound speed!
I'd advise anyone with ANY 3rd party presets installed prior to Aperture 3.1.2 follow these steps:
1) Go to the Adjustments tab and under the Presets menu, choose Edit Presets…
2) You could dig up all the the previous downloads and re-install from those, but it's easier to just export all the presets you have as one set, and re-import those later. To do that, select all your third party presets, and select Export… from the gear menu.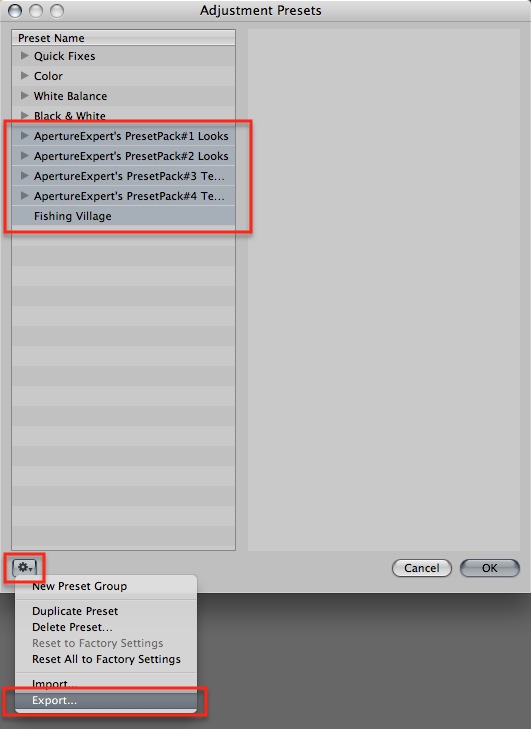 3) Now you can delete the ones you just exported with the Delete Preset… option.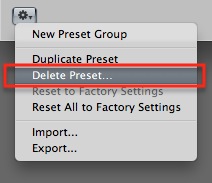 4) IMPORTANT — You have to click OK to confirm the deletion! (If you clicked Cancel now, all your presets would still be there—so the actual deleting doesn't happen until you click OK).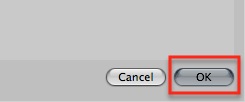 5) Now go back to the Preset Editor, and this time select Import… and choose the pack you just exported.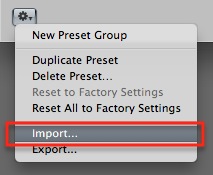 6) Once imported, click the OK button, and you'll notice right away that the dialog closes almost instantly—unlike before, where it would beach ball for several seconds, if not longer, before closing.
That's all there is to it. Enjoy your newfound speed!
NOTE: Some users have reported problems if you have empty presets. That's a preset name with zero adjustments in it (because you've deleted the adjustments, but not the preset itself). If you have any empties, I'd get rid of them before proceeding!
App:

Platform:

Author: