Are You Ready To Dump Photoshop… for an App?

September 9, 2016 - 9:00pm
This article originally appeared on Adobe Spark, and is reposted here in entirety with permission. Christopher Briscoe is a dear friend, superb photographer and amazing human being. We had the very first "Conversation" together, which kicked off the series, several months ago. Once you've read this post, I encourage you to go watch that video, here.
-Joseph
A few months ago, my son and I enjoyed the adventure of a lifetime, riding our bicycles from Santa Monica to Chicago. I've been a professional photographer for more than three decades and knew that the images I'd snap along the way would be very important to me. The thought of leaving my laptop at home was a bit unnerving. I live and breathe Photoshop and was not excited to be without it for 2 months, but weight and space on the bike was an important consideration. I reluctantly decided to leave my Macbook Air behind and instead edit my images on my new iPad Pro. It weighs less than a pound.
During the trip, Snapseed, a free photo app from Google, became my daily editing tool. By the end of the nearly 3,000 mile journey, I didn't miss Photoshop at all. Being able to zoom into an image on the screen and tweak my photos with a variety of free apps soon became fun. When I needed to get in really close, nearly down to the pixel level, I'd use my Apple Pencil on the glass screen that had a resolution of 2048×1536!
Yesterday, I did a 2 day fashion shoot in Montecito. When Kelsey Douglas, my model was changing outfits and the stylists were working on hair and makeup, I'd load some of the images onto my iPad. As I was waiting, I began to do some retouching, mainly using Snapseed's new Face tool. It was almost too easy. Smoothing the skin, brightening and sharpening the eyes - add a little vignetting and bingo!
Next I looked at the brand new Face Liquify tool in the Photoshop Fix app. Are you kidding?! It will narrow the face, enhance the eyes, crank up the smile, enlarge the eyes - even add more space between them to achieve that ideal eyes-to-jawline ratio. My model was great just as she is, so I didn't need to go far down that path, but just knowing what tools I had at hand was jaw-dropping. (I think there's a an app pun there somewhere.)
When my beautiful model was ready, I knew I had something that she and the team would love. At first, I hesitated, not wanting to diminish the value of what I was doing by offering a version of the final product too soon. I knew that if the client had to wait a few days, they'd assume that I'd spent many hours painstaking retouching the images, pixel by pixel, one skin pore at a time. But, I was so floored by the results, I thought, "the hell with it. I'm going to show them what I'm getting."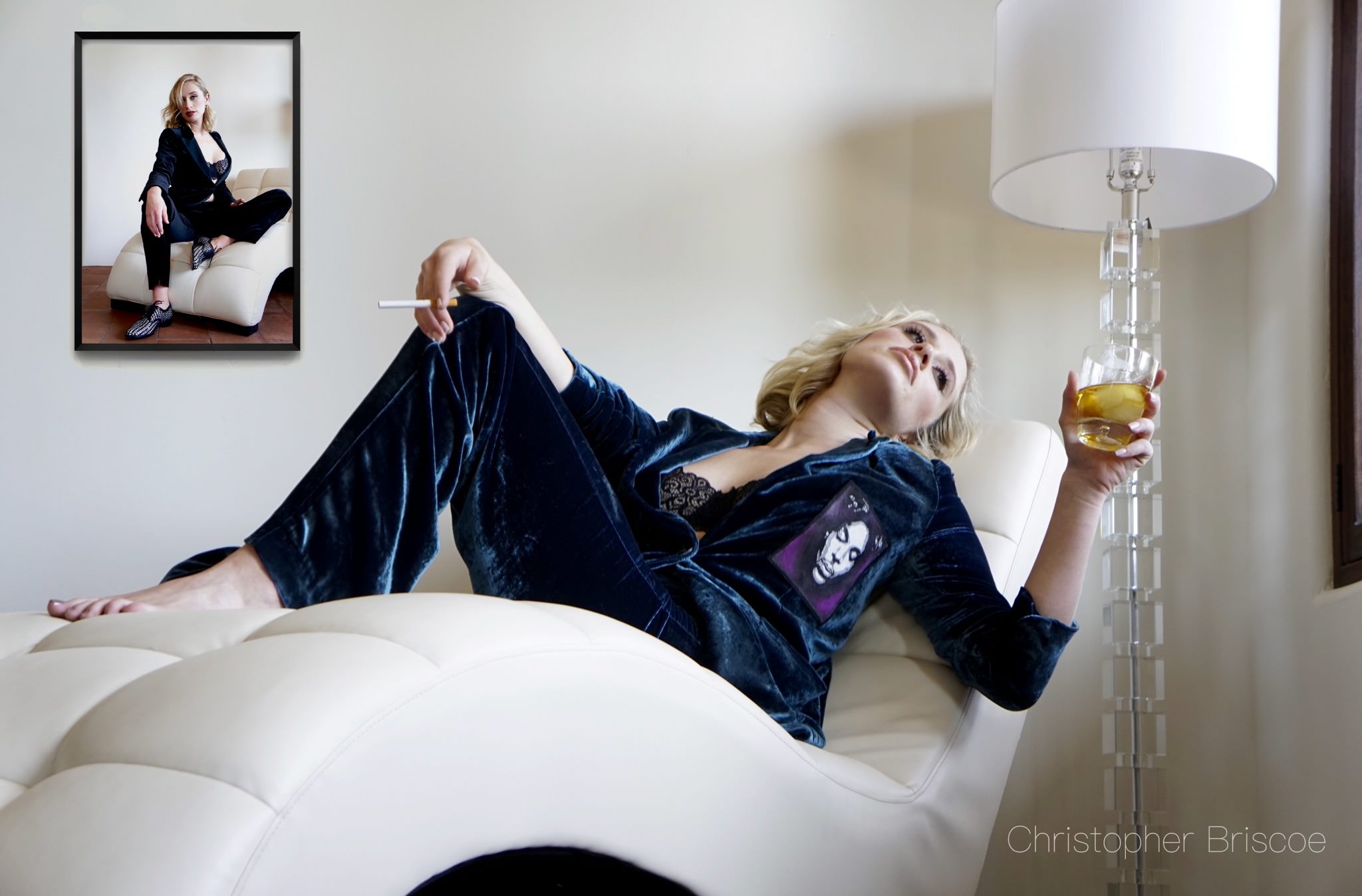 All of them were pros who have worked with many photographers. They leaned into my iPad, gushed and buried me in compliments. I knew my professional workflow had just shifted.
After spending many years sitting behind my studio desk, working with Photoshop, staring into my big iMac monitor, I naturally assumed that playing with pixels on my iPad was just that - playtime. But now that I've spent today's commute on the train, lost in the fun and creative joy in the world of free apps - all of it using my iPad, I have to ask myself, "Why would I ever want to go back to being anchored to a huge desktop?"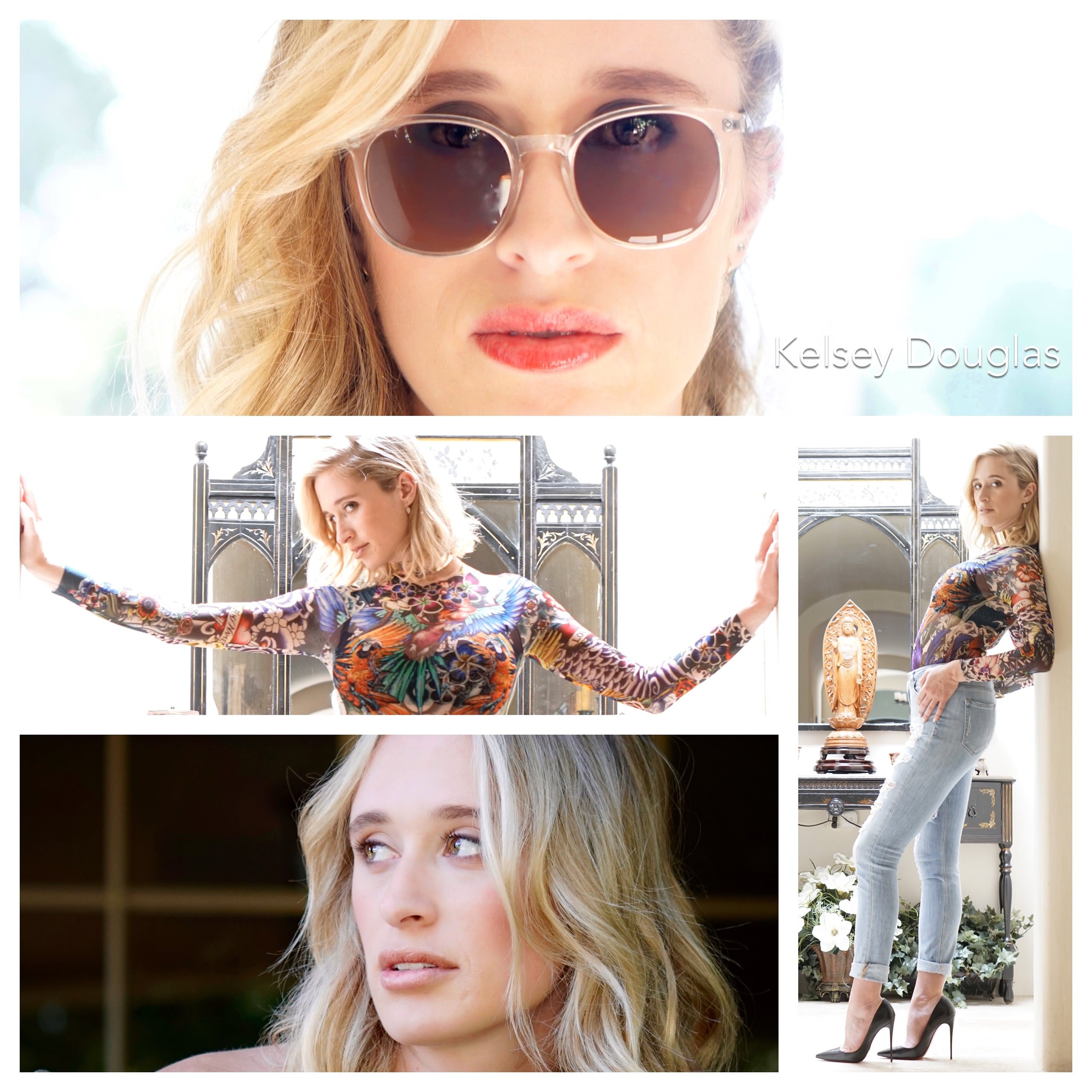 I'm sure there must be some challenges that lead me back to my iMac: like using layers and blend modes. Nope, they've got a lot of apps that will do that. How about adding metadata? Nope, there's an app for that, too. What if you want to add clouds, lightening, or a few birds? You may have to invest 99 cents for that. How about Lightroom? Got that too. In fact, once you teak your images with the FREE Lightroom app, it sends it to your desktop. It will be waiting there for you when you walk into your studio and sit down behind the huge iMac - just like you've done for all of those years.
Is Siri a part of photo retouching in our not-so-distant-future? Apparently, Apple is going to enable Siri to apply her skills to third party apps. How about this? "Hey, Siri, remove all of the 50% gray studio backgrounds in this shoot and replace them with…"
Perhaps Siri will ask you what to use as a replacement for those backgrounds. Then you will actually have to think.
No worries. They have an app for that, too.
Level:

App:

Platform:

Author: