This is for me the best announcement made for Photos for macOS today: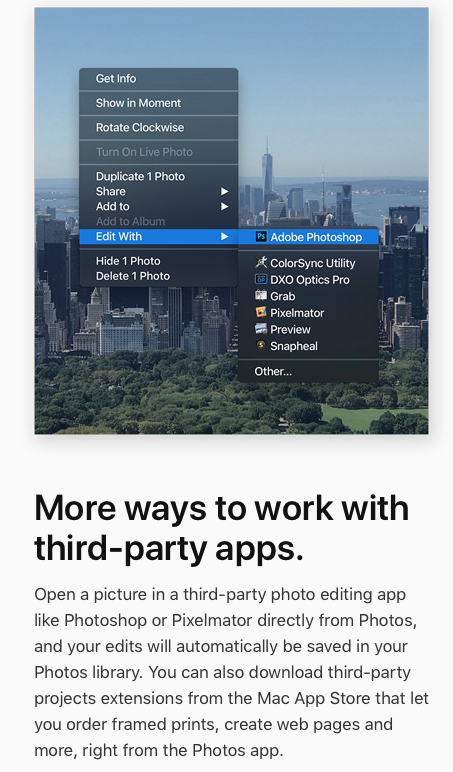 Hoping that this new feature will not be limited/crippled by a JPEG only return from the chosen app. Hope the app can send back an uncompressed TIFF if chosen by user.
This is a great step in the right direction..Could essentially make any macOS app into a plugin for Photos… I will have to watch a few videos on CoreImage or Photokit during this week's WWDC talks.
What do you guys think about this news.