Visual Storytelling Conference and my Multicam Workflow Session

February 24, 2022 - 6:09pm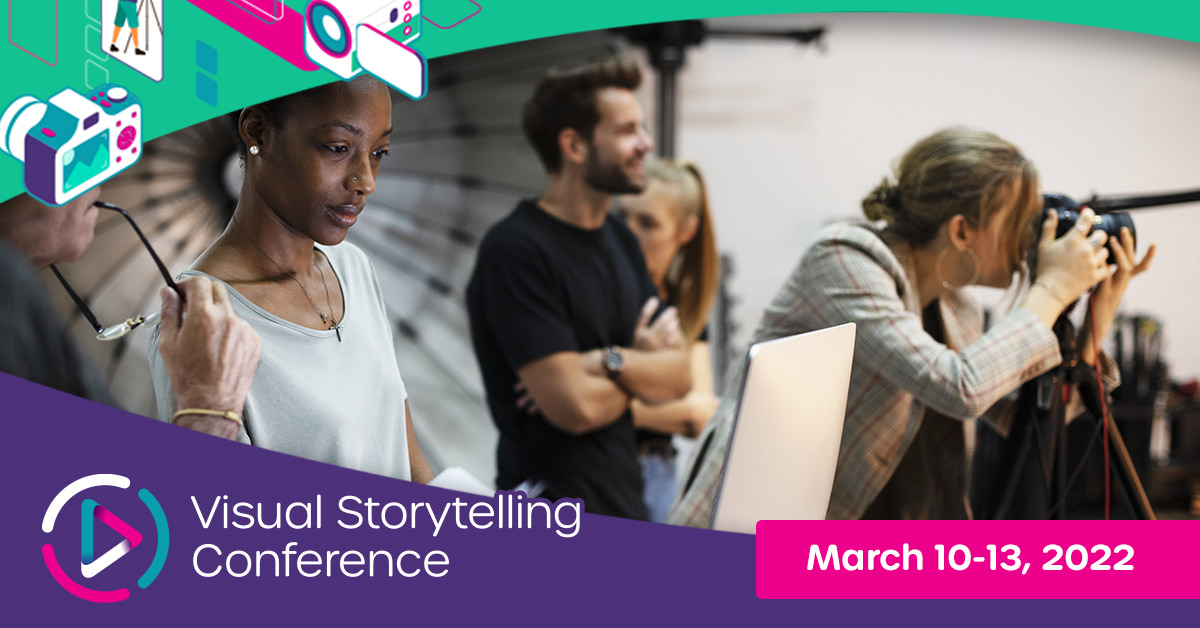 The Visual Storytelling Conference Program is Live!
Creators of all skill levels are invited to join the Visual Storytelling Conference on March 10-13, 2022! Get ready to find inspiration, gain insight into business management, and become motivated to take the next step in your creative career.
I'm Teaching a Mulitcam Workflow Course
My session, titled "Multicamera Shooting & Editing to Streamline Video Production" on March 13, at 4:00pm PT, is gonna be a blast! If you've ever considering adding multiple cameras to your video shooting workflow, then you'll definitely not want to miss this.
Learn New Skills
&

Techniques with Award-winning Photographers

Here's a small sampling of the speaker line-up…
Dave Cross
Vanelli
Joe Edelman
Upcoming Session:
Photoshop Finishing Touches for Incredible Images
Upcoming Session:
Lighting and Styling a Dramatic Portrait
Upcoming Session: Shoot Beauty: The Psychology and Techniques behind Photographing Beauty
Nicole Young
Matthew Jordan Smith
Darlene Hildebrandt
Upcoming Session: Bootcamp: Adobe Lightroom Classic
Upcoming Session: How To Make Magical Photographs with One Light 
Upcoming Session:
Faces of the World: Capturing Photos Around the Globe
Sign up for the VIP Pass! (get 20% off with code PHOTOJOSEPH)
I hope to see you there!
Author: