Aperture 101 Training by Sara France on CreativeLive—Watch it Free!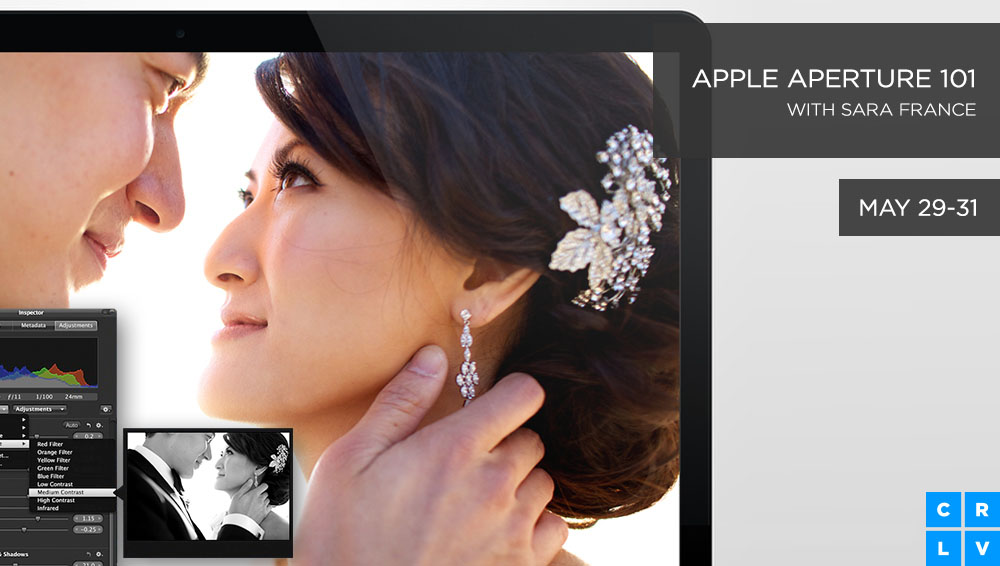 CreativeLive, as you've undoubtedly heard of, does this awesome thing where they offer incredible training on all kinds of topics, which you can watch for free if you manage to catch it live, or you can buy the training later on. What a clever idea, I should totally… oh wait. Yeah I got the idea for my LiveTraining from them, true story!
Sara France is an awesome wedding photographer based in San Diego, a great trainer, and a wonderful friend. You should check out her event on May 29-31 (yep, it actually is three days long!) and of course please support her by buying the video. I haven't had any new long format training in a while here, and her approach is quite different to mine in Aperture, so I'm sure we'll all learn plenty from her.
There's even room in the live studio audience, if you happen to be in the Seattle area!
Click here to head over to her training page, and enjoy the show.
Level:

App:

Platform:

Author: