Digital Camera RAW Update 4.05 for Aperture and iPhoto — Fujifilm Users Rejoice!
Thanks @Gordito73 for catching this!
Hot on the tail of the Aperture 3.4.4 update is the Digital Camera RAW Compatibility Update 4.05, including… wait for it… Fujifilm cameras!
yaaaaaaayyyyy (I can hear it from here)
Here's the list:
Fujifilm

X20

Fujifilm

X100S

Fujifilm X-

E1

Fujifilm X-Pro1
I have a few RAW files from the X-E1, and loaded one up pre and post update. It took a few seconds of looking at the "unsupported image format" screen before it kicked in, but there it is!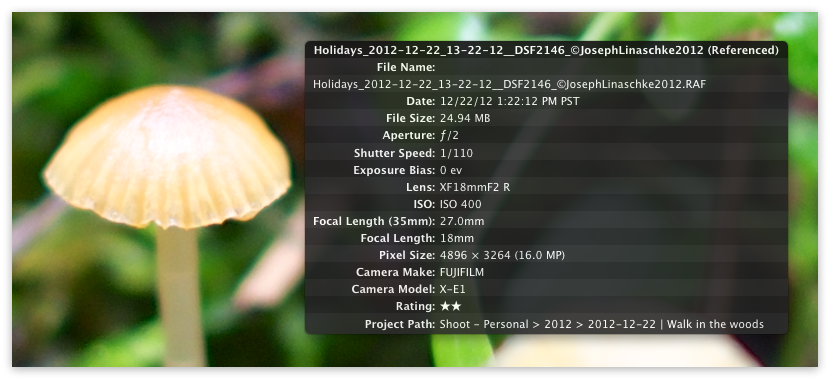 Look ma, Fuji X-E1 support in Aperture!It's in the App Store now. As of this writing it's not on apple.com yet.
Level:

App:

Platform:

Author: