Creating Lightroom Collections from Folders by Dragging

The other day I needed to import into Lightroom a bunch of photos I'd already organized into subfolders in the Finder, so I simply dragged them into my Lightroom "originals" folder in the Finder, and synchronized that folder in Lightroom. My subfolders all showed up as expected… but of course I needed this same structure created in Collections, inside an already created Collection Set. I really didn't want to create a new collection, name it the same, drag the content, etc. etc. several times.

So I thought… "I wonder what would happen if I just dragged these Folders into the Collection Set?".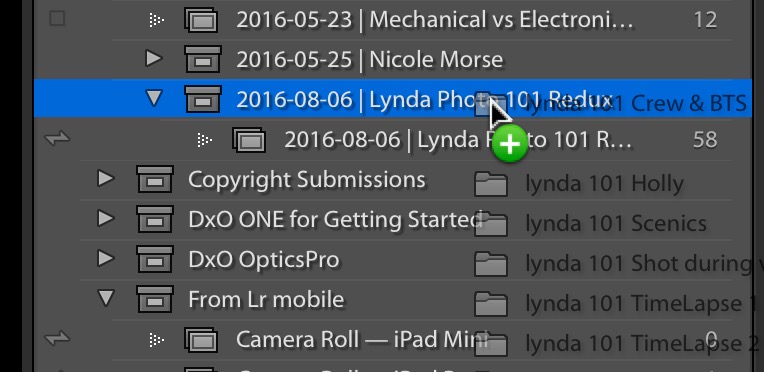 And lo and behold, it actually worked!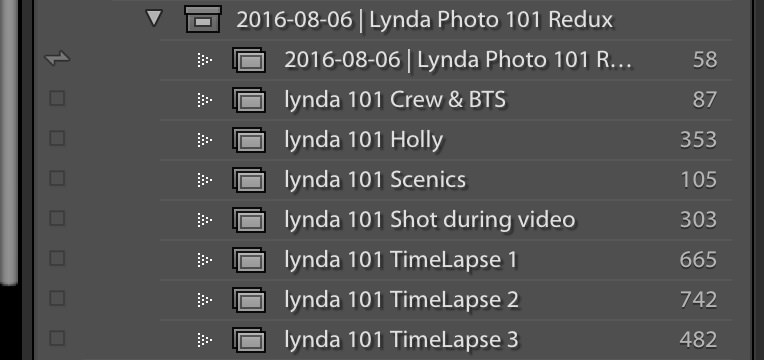 And this is a real command; if you look at the Undo command, you'll see it listed as "Create Collection from Folder".
I searched the menus and this doesn't seem to exist as a command, so only as something that happens when you drag (makes sense). Cool!
Level:

App:

Platform:

Author: